You Want to Become Roommates? Part Three - A Choose Your Ending Series
part 3
It's time to find out what your 'problem' is...
And here's what you decided should happen in the finale... (sorry it's lo res I'm feeling tech challenged these days :P)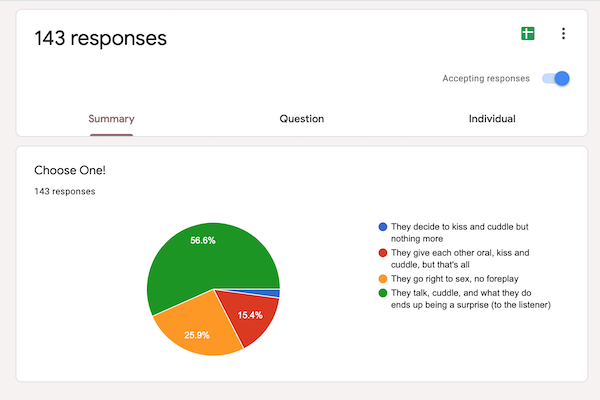 Other audios in series You Want to Become Roomates?
You Want to Become Roommates? Part Three - A Choose Your Ending Series

part 3

←
Comments
You must be logged in with a commenting account to post comments. Log in with a commenting account or register a commenting account if you don't have one. This is not the same as a Membership account.