Announcing the Winners of the eSensual Books Erotic Audio Fan Awards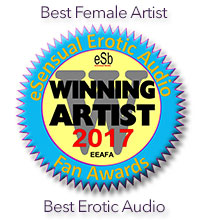 Thank you so much to everyone who nominated me and voted for me, I am so grateful to all of you for your encouragement and support!
And here it is, if you haven't heard it, Je t'aime
💋
Comments
You must be logged in with a commenting account to post comments. Log in with a commenting account or register a commenting account if you don't have one. This is not the same as a Membership account.